Alkwin Aerith
Level 3
(Race): Elf
(Class): Archer/Hunter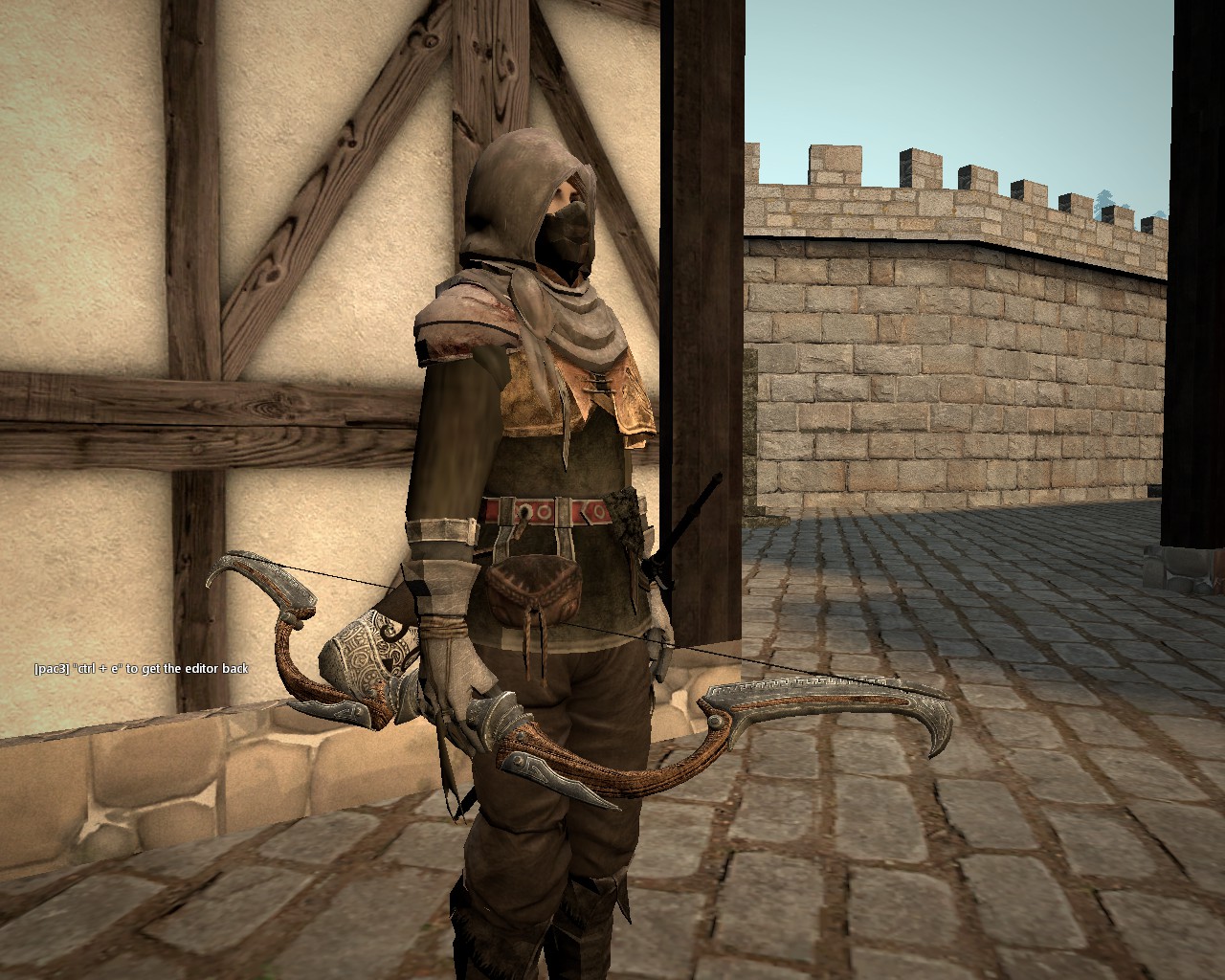 Primary Stats
Strength - 1/10
Perception - 3/10
Endurance - 2/10
Charisma - 1/10
Intelligence - 2/10
Agility - 4/10
Luck - 1/10
Willpower - 2/10
FATIGUE - 10
RECOVERY - 1
Skills
Engineering(Int) - 10/100
Lore (Int) - 10/100
First Aid(Int) - 10/100
Intuition(Int) - 10/100
Dicipline (WP) - 10/100
Charm(Cha) - 5/100
Guile(Cha) - 5/100
Resilience(End) - 10/100
Athletics(Str) - 5/100
Intimidate(Str) - 5/100
Stealth(AG) - 20/100
Skulduggery(AG) - 20/100
Weapon Skills
(Melee)
One-handed Swords (str) (AG) 20/100
One-Handed Axes (str) (AG) 10/100
One-Handed Hammer (STR) (AG) 10/100
Two-handed Swords (STR) 5/100
Two-handed Axes (STR) 5/100
Two-Handed Hammer (STR) 5/100
Daggers (AG) 15/100
Staffs (AG) 15/100
Shields (STR) 5/100
(Ranged)
Bows (AG) (PER) 25/100
Muskets (AG) (PER) 20/100
Equipment
ITEM|Ability|DT/AT
Armor
- Cloth Hood/Hat - 1DT - 0.050 KG
- Cloth Tunic - 1DT - 0.150 KG
- Cloth trousers - 1DT - 0.150 KG
- Leather Shoe - 3DT - 0.150 KG
- Cloth Glove - 1DT - 0.020 KG
- Leather Bracelet - 2DT
Weapons
- Rusty/Dull Copper Dagger/Knife - 1AT - 0.120 KG
Abilities
|Tracking| Can track any living being within a 50 Meters of distance|Passive|
Lvl 2 - Elven Focus - Character aims their bow with extreme focus, and has a massively increased chance to hit a specific body part, other than the head!
-Cost is 5 fatigue.
Lvl 3 - Rapid Strike- With a Rapier, can strike 3 times in one turn. The first strike has an extra agility of +2, the second would have a +1 and the third would have no benifits. Depending on how the target reacts to the strike, the next strike shall follow or not.
- Cost is 10 fatigue.
Last edited by Spooky Tanuki on Sat Sep 03, 2016 5:49 pm; edited 1 time in total